Programmatic is a broad umbrella that encompasses many types of advertising, such as open auction, private marketplaces, real-time bidding, programmatic guaranteed, preferred deal, and so on. It can be overwhelming for brands to choose which type to run ads on!
In this blog, we will be Programmatic Guaranteed and Preferred Deals.
Feel free to read out other blogs to learn more about other programmatic deals, such as:
Quick refresher: programmatic is the automation of the ad buying process. The process of ad inventory selection, price negotiations, and audience targeting — all happens in real-time. Inventory may vary based on your budget and audience segments, but the ultimate goal is to serve your ads to your target audience at the right place and time, at the best price. Programmatic is an excellent choice for businesses that want a hyper-targeted and data-driven digital marketing strategy. Its popularity is increasing among small and medium-sized businesses!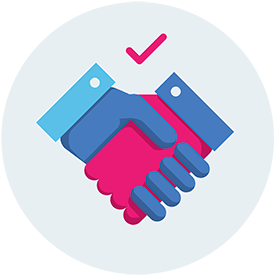 Programmatic Direct is one of the fastest-growing sectors in online advertising. According to Google, one in every two dollars spent programmatically in the US is for a direct deal. Both ad publishers and buyers enjoy what it has to offer. Here are some benefits of Programmatic Direct:
Control and transparency
Elimination of ad fraud through direct deals
The efficiency of automation (less manual tasks)
Priority access to premium inventory
Simplified campaign process
Audience targeting capabilities
Audience reach across countless inventories
Customization for campaign settings
Opportunity to optimize Return on Ad Spend (ROAS)
Direct deals connect the ad publisher and buyers directly, eliminating the chances of fraud. There are two types of Programmatic Direct deals: Programmatic Guaranteed and Preferred Deals. For both these methods, the buyer purchases directly from the ad publisher. Read through the blog, or skip to a specific section if you're short on time:
This type of direct deal can guarantee or reserve the ad inventory for the buyer. Specific metrics are set in stone when the deal is made, including:
Positions
Quantities
Dates
Impressions
Prices
This type of exchange is primarily for premium inventories. The buyers can see and choose the ad placements. The ad publisher will select only one buyer and negotiate a fixed price for a guaranteed number of impressions.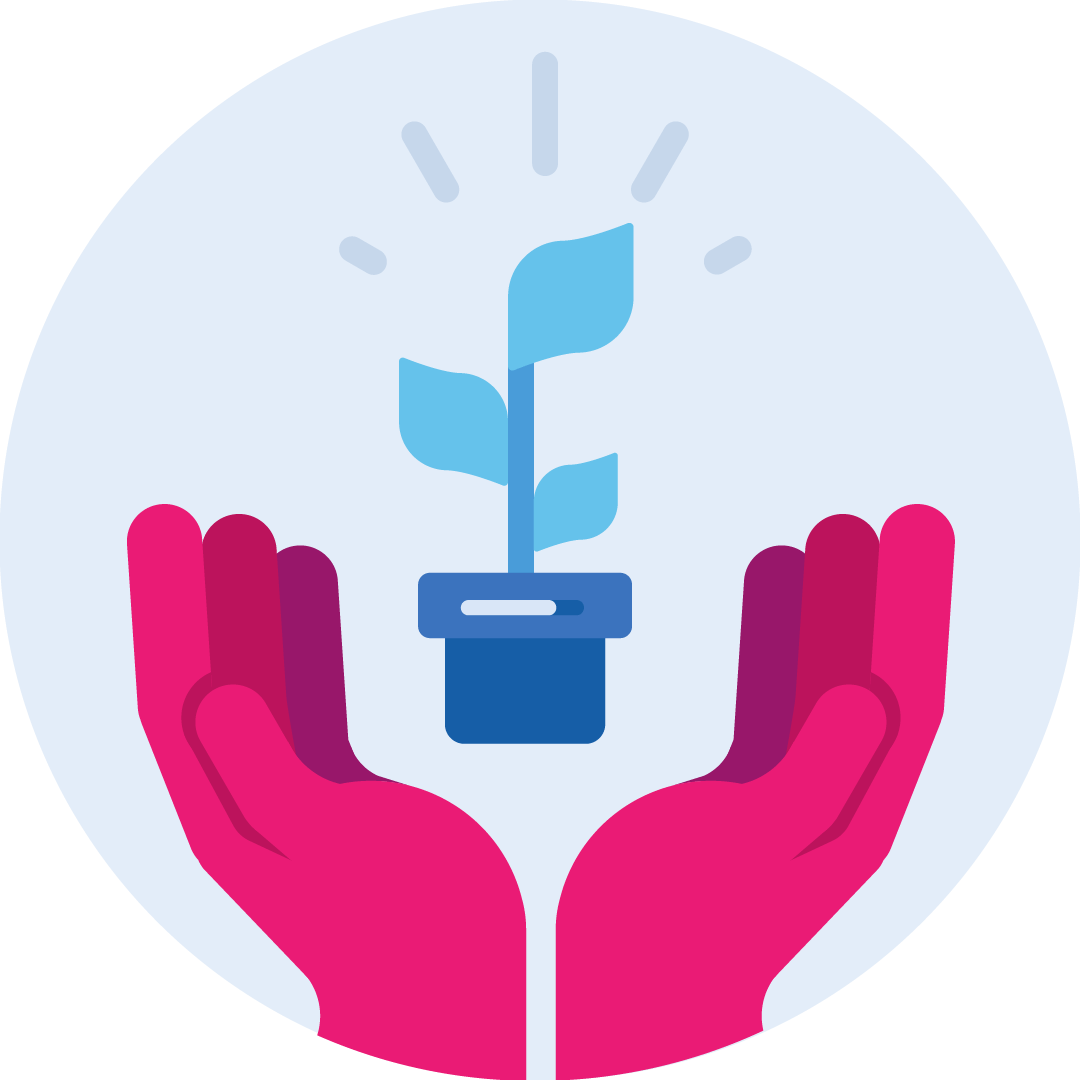 You get access to premium quality inventory. Top-tier inventory means quality traffic. You get peace of mind knowing your ads will be shown.
Both buyer and publisher get more control. As a buyer, you can see exactly where your ad will be served. Publishers can review your creatives and control what content is shown on their website or app to ensure brand safety for themselves.
It has less flexibility: fixed prices mean no room for negotiation.
For buyers exploring Preferred Deals, you'll get access to review the inventory and decide if you want to buy it or not. The number of impressions isn't guaranteed. Instead, audiences are guaranteed.
You can use your brand's audience data to make informed decisions. You can determine what to bid on and purchase ad impressions at a negotiated price.
Preferred Deals give you more flexibility. You can choose only to buy the inventory that meets your campaign's requirements, there is no upfront commitment.
It is like how a Private Marketplace works: buyers get access to first looks before an agreement is struck.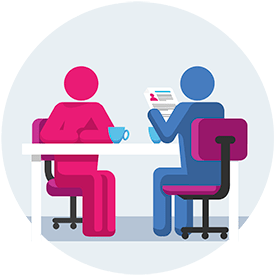 Once a deal is struck, you can serve highly relevant ads to targeted audiences.
It's flexible: brands can shop around for the right inventory without feeling obligated to buy.
The deal isn't guaranteed, so the buyer might have to compete with other buyers for the same deals.
Should I Run
Programmatic Guaranteed or Preferred Deals Ads?
We hope you've learned a bit more about the differences between these programmatic direct deals! Here's a quick summary:
Programmatic Guaranteed:
Ad publishers can guarantee to serve a certain amount of impressions.
Preferred Deals:
There are no guarantees on impression volumes. But, you can choose to buy specific impressions that serve only your target audience.
Run Programmatic Guaranteed ads, if:
You are looking to lock in a specific ad placement with a publisher in a particular date range. If it all looks good, you'll agree upon a budget, and that's it! For example: You're a company that sells sports jerseys and are looking to ride the wave of the FIFA World Cup. You're looking to serve your ads on ESPN and other sports network websites on the lead-up and duration of the World Cup. You can buy impressions through Programmatic Guaranteed deals with these websites and their premium inventory.
Run Preferred Deals ads, if:
You want to ensure your campaign reaches a targeted audience group. You don't feel tied to impressions as it isn't guaranteed. For example: An apparel company is launching a "Mommy and Me" product line for matching clothing sets for moms and babies. They want to target young mothers from the age of 20-25 who live in cities. They're built their campaign around this demographic. A popular parenting website aligns with their brand, and they want to place an ad on its homepage. But, the reader demographic on the website is mainly mothers aged 35-40 years old. So, the apparel company opts for Preferred Deals. They can only buy the impressions for 20-25-year-old mothers on the site. Because it's only a part of their planned budget, they can reallocate it for other channels instead.
Programmatic Guaranteed & Preferred Deals Advertising Services
At War Room, we are an advertising agency that specializes 100% in programmatic. We have direct partnerships with 90,000+ premium ad publishers. That means lower Cost-Per-Click, an extensive audience reach, and lower Cost-Per-Acquisition.
We are happy to share that we offer both Programmatic Guaranteed and Preferred Deals! Both can work well in tandem.
If you want to generate more general brand awareness, purchasing guaranteed impressions are the way to go. Furthermore, to continue that customer journey, you might break the campaigns into segments. Then set up specific messaging that speaks more to certain audiences. It's a strategy that works well for retargeting!
Programmatic deals can be technical. As data-driven strategists, our goal is to take the fear out of digital advertising for our clients. We execute customized campaigns, analyze data, make optimizations and deliver WOW results. How do we do that? It's a perfect synergy between our programmatic platform, Kedet, our tried-and-proven SCORE method, and our team of programmatic experts.
Connect with us and see if we're a good fit for your advertising needs!
Are You Ready to Boost Your Ad Revenue by 30%?
Say hello to customized ad strategies that convert.
Get in touch with our programmatic experts today!
If you're looking for ideas or content to inform your programmatic ad strategy, or to justify moving to a new Demand Side Platform (DSP) for improved results, this post is a solid resource.The benefits of programmatic media buying for your brand.More specifically,...