We are on the cusp of entering a post-pandemic era.
It's been a year of lockdowns and social distancing. With the rollout of the vaccines, it's like seeing the light at the end of the tunnel! People can see their loved ones again, hang out, socialize and travel soon.
However, many consumer behavior and trends may be here to stay, at least for the near future.
So, let us dive into what has changed and what your brand can do on the marketing end. We'll focus on how to keep on top of things to retain and grow your customer base and business!
In the summer of 2020, amidst the COVID-19 pandemic, we published a 3-part blog series on how to navigate marketing:
In today's blog, we identify the new shifts of the marketing sphere and share the essential tips to navigate in the post-pandemic world.
Here are the main points we'll cover, and each section will have tips under each section:
It doesn't matter if you're a big box brand or a mom-and-pop shop. The pandemic has propelled the need to establish your brand's online presence further.
Sure, you might already have a website, but you can do more online to connect with your audience.
As we'll expand in later points, keeping in touch with your users is essential. Social media, online webinars, and newsletters are all ways to create multiple touchpoints for you to keep your audience engaged on what you've been up to!
Also, being online is how people (both old and new customers) can find you. An excellent way to extend your website presence is through blogs. By building out content, you can share knowledge about the industry, showcase your offerings, establish your brand as a thought leader, drive organic traffic and improve Search Engine Optimization (SEO). This strategy can work for any industry and business.
Establish eCommerce Presence
If you sell products, an online shop should be a no-brainer. It's important to have your eCommerce platform have optimal performance and provide a seamless user experience.
Due to social-distancing practices in the past year, people are buying products online more than going to the store. For example, Target has seen a 175% surge in online sales since 2019. In fact, here's a quick look at the top eCommerce US retailers ranked by eCommerce sales:
Amazon completely dominates this chart by having more sales than the other 9 in the top 10 combined. So if you're an eCommerce vendor, you should consider listing your products on Amazon and even run Amazon Ads.
Whether you're a B2C or B2B company, digital advertising should be a major part of your marketing strategy.
For example, Social Display Ads are a terrific way to repurpose your awesome social media content and share it across the internet as Display Ads.
Customer Service Management
Google released a report on pandemic consumer trends in July 2021. One of the points was: "​​25% of consumers reported pain points in their online customer journey, such as payment issues, lack of customer support, or availability".
Customer service and relationship management are crucial, not just in person but online as well.
Your brand should be accessible to your customers. That's why you should think about investing in reliable Customer Relationship Management (CRM) software. Some good vendors include Zendesk, Hubspot, and Salesforce.
People should look you up online to find out your store hours and inquire about your services easily. Consider setting up live chat or FAQs on your website and social media to automate the process and provide a seamless customer experience.
All of the tips mentioned above takes time, expertise, and planning. You may consider partnering with a digital agency for your needs. Also, check out our favorite list of digital marketing tools to use to enhance your online strategy!
The pandemic has caused a lot of stress and anxiety amongst people. Therefore, you need to be compassionate, caring, empathetic, and trustworthy as a brand.
Now more than ever, people are seeking to purchase from brands that align with their values.
It doesn't mean you have to immediately become a sustainable brand or post a rainbow logo for Pride Month. It's not about performing but more about being genuine. Do what is realistic and appropriate for your brand and its values.
For example, celebrate your team's cultural diversity by hosting team activities. Or, maybe every Thanksgiving, your office goes volunteer at the soup kitchen, spread the love, and share it on social media!
People want to see your personality and what you're about as a company. It puts a face on your brand, and it creates that human connection.
Revamp Your Communication Strategy
It's no longer just about selling to a customer.
Your communication strategy should be connecting authentically with your audience. Whether as a guru or a friend, you're there to offer a solution. By providing value through your words and copy, people will find you helpful and want to buy!
Stay true to your brand's voice, but think about tweaking your communication strategy a little bit to be more empathetic! It would help if you kept it real by communicating openly and honestly.
What's important to consumers is to know that your brand cares and can relate to the moment.
Don't forget to check out our 170+ Power Words for Writing Emotional Ads.
Building off the previous points, we want to provide customers with a smooth online experience, communicate with them effectively with compassionate words. It all leads up to this point: to be customer-centric.
Our customers make our world go round. They inspire us to develop more offerings, and most importantly, they are what helps us generate sales!
When we talk about customers, we are referring to both existing and potential customers.
Cherish Existing Customers
In our blog, "A Guide to the Digital Marketing Customer Journey," we mentioned that retention is a critical stage in the customer journey. Reasons being it's five times cheaper to retain an existing customer than acquiring a new one. An existing customer is nine times more likely to purchase again and spend 33% more than a new customer.
Most marketing strategies are all about growing the business and attracting new customers, but don't lose sight of your existing fans! They're worth more than you think. We'll talk more about how to reward loyalty in a later section on Promoting Enticing Offers.
Customize More Audience Segments
When it comes to your brand's messaging, it must be highly relevant to the user. The main goal is to improve your audience targeting!
That's why you should be implementing audience segmentation, basically organizing people based on their characteristics. This could be based on their demographic (age, marital status, etc.); interests, location, and even behavior–like online shopping habits, devices they use, or what sites they frequent.
You will need to know the Customer Journey for each segment and map out all the touchpoints to engage that group of people.
The language you use for people who are "window-shopping" or top-of-the-funnel wouldn't be as pushy compared to when you speak to those who are ready to purchase, right?
For example, for someone just learning about your brand, you could offer them to download a free PDF tip sheet. You are establishing trust by sharing your expertise. Later on, when users are at the Consideration stage might need stronger language to help push them towards a purchase decision. Then, your Call-To-Action could be booking a consultation to connect with your sales team.
You can create a pleasant experience and drive more conversion by tailoring your message for every user at every stage of the journey.
Sales promotions or offers are ways to generate new customers, increase sales, and give your business a boost during specific seasons. The main purpose is to create a sense of urgency and drive up sales in a limited time frame.
We hope the quick tips below will help you become the Godfather and make customers offers they can't refuse (sans the mob part, of course).
The holiday calendar dates should already be part of your marketing strategy. Valentine's Day, Mother's Day, Father's Day, Black Friday, Holiday Season…these all should already be in your promotion rotation.
Halloween isn't really a traditional "sales" holiday per se, but you could get creative and build something from it! For example, you can send out a promo during October to your newsletter followers with a message like, "Thanks for being our Boo, here's 10% off!". It's a little cheeky, but also letting your client base know you're thinking about them.
What we mean here by seasonal is to plan ahead and keep an eye on any events happening (could be locally, nationally or globally) and plan around that!
For example, perhaps you're in the travel industry, and a good chunk of your customer base are tourists. Canada is finally opening up the borders for vaccinated US citizens to come visit. So maybe you could offer a discount to welcome American tourists for August. This could be a friendly tactic as we enter the post-pandemic phase. We are welcoming people back. See? We're being customer-centric, showing compassion, inclusivity, and celebrating people.
A common and thoughtful one would be offering special discounts to healthcare workers, like 20% off their purchase when showing their employment badges.
This is a way to showcase that your brand cherishes the present, is on top of current events, and always stays hyper-relevant.
There is no limit as to what you could do with the offers and creativity–and we are here for it!
In our previous point on being customer-centric, we mentioned how existing customers are more likely to purchase again and spend more money?
That's why you should cherish your existing customers and reward them for their loyalty!
Think about segmenting audiences in your newsletters and ads and sending out specific promotions just for them.
A small gesture like, "Thanks for being a friend of ours, here's 10% off!" could make someone feel valued.
Suppose you're having an annual sale or special offer. In that case, you could consider opening the sale early exclusively to a specific audience segment (for example those who have spent over X amount of dollars).
Aritzia has the Clientele program, where individuals get early access to sales a few days prior. They don't advertise how to qualify for the program, but the discounts are great and entice people to come back to shop over and over again!
We've seen many other retail eCommerce stores starting membership programs that offer perks that encourage repeat purchases. Take a look at the marketing newsletters you get in your inbox. Note down the messaging you enjoy, the subject lines that brought you to open it, and evaluate the offers. What is enticing to you is likely to be enticing for other consumers too!
A good tip is to ask your customers to write you an online review and offer an exclusive promo code afterward.
Bundling different products and selling them as a package is a common strategy already, but push it more online! People love good deals. You'll be able to upsell more than one product! It's also an excellent way to clear the inventory of products rotating out of season.
Retarget, Retarget, Retarget!
Whenever we think of Display Retargeting Ads, we think of "Did you forget this in your shopping cart?" ads that follow you around the internet.
And frankly, they are effective! Constant touchpoints will ensure your brand offerings are always top of mind.
In 2020 and 2021, Google announced a series of changes and updates, like removing third-party cookies and introducing the Privacy Sandbox.
Learn more about how First-Party Data is now king (and how to collect more of it).
If someone has previously purchased a specific product, perhaps next season, when you launch similar items, you can run display and social ads to recapture their attention. Existing customers are more likely to buy from you again, so take advantage of this and turn them into fans!
Small businesses are the backbone of the community. In these trying times, why not team up with local businesses? Develop relationships and collaborate on offering co-branded options!
Let's say you're a photographer. Reach out to a local florist and bakery. Perhaps you could develop a wedding photography package that includes a discount on flowers and the wedding cake! It makes people feel good to know they're supporting local and you'll be bringing in business not only for yourself but your partners too. In the future, your partners can refer business to you and vice versa!
Shift Marketing Dollars Strategically
With the pandemic hitting businesses hard, we need to look out for our bottom line. That's why you need to identify where your marketing dollars are going!
Understanding that Marketing is Fundamental
Many companies had to cut budgets across the board to make due during the pandemic. However, it's crucial to note that marketing directly impacts business health. It would be wise not to cut off the marketing budget completely, but instead, choose to trim off the weak ends.
In our previous blog, we shared a study about how businesses who invested money into marketing during the recession actually were able to bounce back faster compared to brands that didn't. They actively put themselves in front of their audience and expected to play the long game, and it worked!
Identify Where Ad Spend is Going
Get the team together to evaluate which products and strategies are bringing in the most revenue. Then, make a list of all the channels you've been investing in. Are they yielding the Return on Ad Spend and Return on Investment you were hoping for? If not, it's time to identify the channels that aren't working and cut your losses. It would be best if you were focusing your energy and money on effective channels.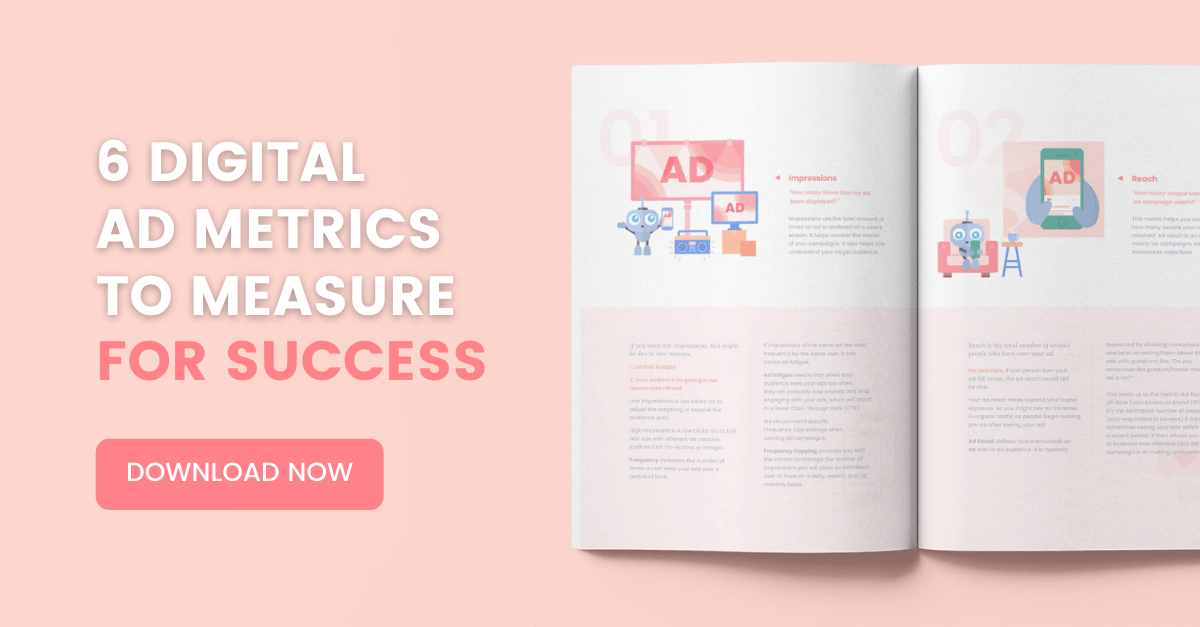 Re-Evaluate Traditional Advertising (Time to Shift to Digital)
With more companies implementing permanent or optional Working From Home policies for their employees, fewer people are driving to work. Previously you might have been bidding on morning and evening rush hour radio show timeslots to capture audiences on their commute. It casts a wide net, but it's costly and has less data tracking than digital audio ads served on music streaming platforms like Spotify or Pandora Radio.
People are streaming music and podcasts at many points of their day, such as on a jog, doing chores, or while they're working (with earphones plugged in, of course). Plus, new cars are now equipped with Apple CarPlay and AndroidAuto, which means people can choose to stream audio instead of listening to traditional radio. Audio ads are cost-effective, and you can actually track how many people listened to your ad!
Another example is that more people are cutting cable TV entirely out of their bills and opting for Netflix, Disney+, and other video streaming services. How do you reach these people? Video streaming devices like Roku, Firestick, and Chromecast had interfaces that connect to your TV. Did you know that there are advertising options on there? Learn more about Connected TV and Over-The-Top advertising!
Like we said earlier, there has been an imminent shift to more online in the pandemic. And in the previous section, we discussed the potential of re-evaluating marketing effectiveness for various channels.
More than 50% of consumers stated that their social media usage has grown over the past year, especially Millenials and Gen Z. How can you anticipate that and show up?
Now is the time to be embracing innovation. As consumers begin to emerge back into this post-pandemic world, we should be ready to connect and serve them.
Technology and innovation go hand-in-hand. We encourage you to look at the data from digital marketing tools such as analytics, traffic, etc, to gauge the performance of your website and campaigns.
Many brands are going all-in on programmatic advertising, the automation of buying and selling online ads. What's cool is that it leverages artificial intelligence to do a lot of the technical aspects such as bidding, but human experts are the ones that make optimizations. Some options include Kedet (our proprietary programmatic platform) or some of the other best programmatic advertising platforms!
The programmatic industry is expected to reach $98 billion in ad spend in 2021, making up almost 70% of all digital advertising. It's time to embrace the latest technology to stay competitive!
This can all seem very overwhelming, which is why we always recommend businesses to consider partnering up with a marketing agency or advertising agency, so they can have experts take over the digital aspect of their business, as it's an essential pillar in a business' success.
One of the biggest takeaways from the pandemic was learning to roll with the punches and overcoming challenges happening by staying calm and solution-oriented. Our team found that being flexible was a huge asset to have as a team member and as a company.
While not being able to predict what happens in the future, being flexible helps us stay confident and take on challenges in strides. Having the right attitude is what will win the race. It's not always easy, but to pull through and thrive, getting the whole team on board by focusing on problem-solving through research and trying is so important in digital marketing!
We hope this list of tips provided more insight into how your brand can adapt and optimize your strategy to capture your audiences in this new, post-pandemic marketing landscape especially because many of these practices will be here to stay.
Be sure to subscribe to our newsletter to be kept up to date with all things digital marketing!
Say hello to customized advertising strategies that convert.
Get in touch with our programmatic experts today!
Google Analytics is a tool to monitor website performance and identify areas for improvement for the entirety of the customer journey. In this blog, we will discuss Google Analytics 4, and if you should have it set up for your business. What is Google Analytics? What...