Ch-ch-changes: recently, there's been a lot of technology innovations and policy changes shaking up the ad tech landscape, including the introduction of the Google Privacy Sandbox.
Recently, movers and shakers of the internet age, such as Apple, are moving towards giving users back more autonomy in terms of their privacy. 
Google announced in 2020 that they plan to eliminate third-party cookies. This was a big disruption in the advertising industry as these cookies held precious consumer behavior data that defined ad strategies. As a follow-up, the Privacy Sandbox was introduced as a solution.
In this blog, we'll provide a detailed overview of Google's Privacy Sandbox!
Here's an outline of what we will cover:
Editor's Note: This blog will act as a living document and we will update it whenever new information is released. Last update: 2022-08-22
To read more about recent technology and policy changes, check out these articles:
Google's goal was to phase out third-party cookies by 2022 completely, but that has been repeatedly pushed back; the most recent date range was the second half of 2024.
Why the delay?
In 2021, both the United States and European Union began investigating whether Google breached anti-trust laws with their ad tech policies.
Google collects data to be used for targeted advertising purposes, it sells advertising space and also acts as an online advertising intermediary. So Google is present at almost all levels of the supply chain for online display advertising. We are concerned that Google has made it harder for rival online advertising services to compete in the so-called ad tech stack.
Another reason for the timeline extension is that Google also needs time to evaluate the new tech, gather industry feedback before the official rollout of implementation. Google says:
We believe that the Privacy Sandbox will provide the best privacy protections for everyone. By ensuring that the ecosystem can support their businesses without tracking individuals across the web, we can all ensure that free access to content continues.
It's important to note that the Privacy Sandbox was created as part of Google's roadmap for the future of the open web (and to comply with anti-trust laws). The two primary goals are to:
1. Improve user privacy
2. Provide businesses with insights and tools for a successful online strategy. (We want that sweet, sweet data.)
Later in this blog, you'll learn the details of how the Privacy Sandbox will work, but in this section, we'll talk about Google's most recent updates. Long story short:
Google has been running tests and deploying new privacy technologies for the past two years.
Google says:
The most consistent feedback we've received is the need for more time to evaluate and test the new Privacy Sandbox technologies before deprecating third-party cookies in Chrome. This feedback aligns with our commitment to the CMA to ensure that the Privacy Sandbox provides effective, privacy-preserving technologies and the industry has sufficient time to adopt these new solutions.
After receiving feedback from industry peers, Google has begun introducing testing windows.
More Privacy Sandbox trials will be rolled out to millions of users worldwide, starting in August 2022. The trial population is planned to increase this year gradually and into 2023.
For the Privacy Sandbox trial users, they will see a prompt like this:
They predict that the Privacy Sandbox API will be generally available in Q3 of 2023.
Marketers and ad publishers should start the process of data migration in the next 12 months.
Advertisers rejoice! We'll now have more time to work together to find alternative best practices for audience targeting. In the meantime, we still recommend building your brand's email list, as first-party data will be king in the long run.
On a related note, Google announced that July 1st, 2023 is the date Universal Analytics is officially retiring. Any company with a website should have fully transitioned to Google Analytics 4 by then (find out what you need to do to get ready). It's all part of the bigger plan of a cookieless future.
Now, to learn more about the Privacy Sandbox, check out the rest of this blog!
What is Going On with Google's Privacy Sandbox?
Following in Safari and Mozilla Firefox's footsteps, Google will soon be phasing out third-party cookies on the Chrome browser. They are offering the "Privacy Sandbox" as an alternative option for collecting user data.
Research shows that 83% of people are worried about companies tracking and collecting their data. This is what prompted Google to take action and offer greater control, choice, and transparency for internet users.
Privacy Sandbox to Create a thriving web ecosystem that is respectful of users and private by default".
The most significant item in the Privacy Sandbox is Google's proposal to move all user data into the browser where it will be stored and processed. This means that data stays on the user's device and is privacy compliant. This is now table stakes and the gold standard for privacy.
– Amit Kotecha, Permutive
The goal is to build a more private web with transparent standards, encompassing: 
Ad targeting
Measurement
Fraud prevention and more
This is Google's way of paving an alternative path for the cookie-less future. Instead of third-party cookie tracking, it will be leveraging Chrome browsers' which will collect anonymized browsing habits of their respective users.
Google will shift away from relying on third-party cookies to track user data by introducing a series of APIs to protect individual user privacy. They will do so by leveraging their Chrome browsers.
APIs (Application Programming Interfaces) will replace cookies and track data like conversions and attribution.
Google aims for the APIs to build the standards for the Privacy Sandbox. They will then work closely with advertisers and web users on their concerns and the most efficient way to showcase transparency and collect useful data while protecting individual information.
The APIs will then be revised, produced, and implemented. The ultimate goal is to set the golden standard for open web standards and be applied across browsers such as Firefox and Safari.
See the section "What Google Has Shared So Far" for details on the APIs announced.
Google claimed that 2020 was the "incubation period". In 2021, they will begin a year of testing, with opportunities for the "web ecosystem" to get involved. They will be rolling out APIs over time and announce so on the "Chrome Developers" blog.
Update 2021-06-24: Google announced they will be phasing out third-party cookies in 2023.
Google Chrome Browsers online
Users of Google Chrome
Any company that has a website and uses it to track and target users for advertising
Because Google hasn't released too much official news on the Privacy Sandbox just yet, much of the information going around are speculations/predictions from the advertising industry. Here are the ones that Google has announced:
Federated Learning of Cohorts API (replaced by Topics)
The Federated Learning of Cohorts (FLoC) is a proposal of a new way to reach people with relevant ad content. It does it by grouping users with similar browsing patterns and common interests as an audience group, hence concealing individual private data. This will be the new way to deliver interest-based ads.
Updated: Feb 2022
In January 2022, Google announced their decision to retire the FLoC API. The reason was that throughout the extensive testing done, experts found that fingerprinting was still possible with FLoC. It wasn't able to provide sufficient anonymity for users. FLoC will be replaced by the newly-proposed, "Topics" API.
As mentioned in the section above, Topics API is the new proposed API that will be replacing FLoC. It aims to deliver better user privacy protection.
Google will be assigning five interest topics per user per week, based on their browsing history. Websites will have to opt-in and have data tracked for their site. Advertisers will then have to decide which user interest topics align with their target audience and adjust their ad strategy to serve them.
Google aims to start with 350 topics, such as sports, books, movies, travel etc.
We go into depth on the Topics API in a separate blog here:
This tool
authenticates a user as a real-life human without requiring access to user identity. It also distinguishes bots, spammers, or fraudsters.
Each website will be assigned a "budget" by Google for the amount of data they can track.
Event Conversion Measurement API
This tool enables marketers to track conversions without third-party cookies. It generates an anonymous report with clicks and conversions tracked from the browser. Google states that in the future, they will support "View-Through Conversions," which means when one sees an ad but acts on it later).
This API measures the number of times a unique user has viewed an ad across websites without revealing data that can identify an individual's personal information.
FLEDGE stands for First Locally-Executed Decision over Groups Experiment. It's a privacy-advancing API that will facilitate interest group-based advertising and serve a similar purpose as retargeting. Advertisers will need to serve ads based on common interest amongst a group of similar users instead of combining that with other data such as what web pages they're visiting or their demographic.
Since Google aims to stop targeting people on an individual basis, there will be limited ways to use first-party data.
Google Search Ads and Youtube (which Google owns) will still have individual-level targeting and campaign measuring by matching their first-party data with Google's first-party data (user login data).
Advertisers can use their first-party data with FLEDGE, which simulates retargeting a group of users with similar interests. Google designed it to ensure people that fall under your first-party data will see the ads targeted from the FLEDGE method. You'll be able to create audience segments (or interest groups) based on your first-party data. Then, you will upload it to a secure server that stores information like ad budget and ad campaign bids.
User-Agent Client Hints API
Google proposed a workaround solution,
TURTLEDOVE
. It's the acronym for: "
Two Uncorrelated Requests, Then Locally-Executed Decision On Victory
".
It will help advertisers execute retargeting and campaigns that use behavioral targeting. It will segment users based on their interests (frequent visits to certain websites, such as surfing) or actions (added surfboard into cart but didn't complete purchase). The rules currently set are:
Chrome browsers will store user behavior data
Advertisers will be able to use the data for targeting but won't layer that with other collected data when serving ads
Ad networks won't be able to store any user interest data
Emphasis on First-Party Relationships
On March 4, 2021, Google released a new statement, saying that having strong relationships with one's customers is fundamental for any successful business.
We'll deepen our support for solutions that build on these direct relationships between consumers and the brands and publishers they engage with.
– David Temkin, Google, Director of Product Management, Ads Privacy & Trust
We expect to see Google offering more, exclusive first-party data on their ad products like Google Ads and DV360 to entice advertisers.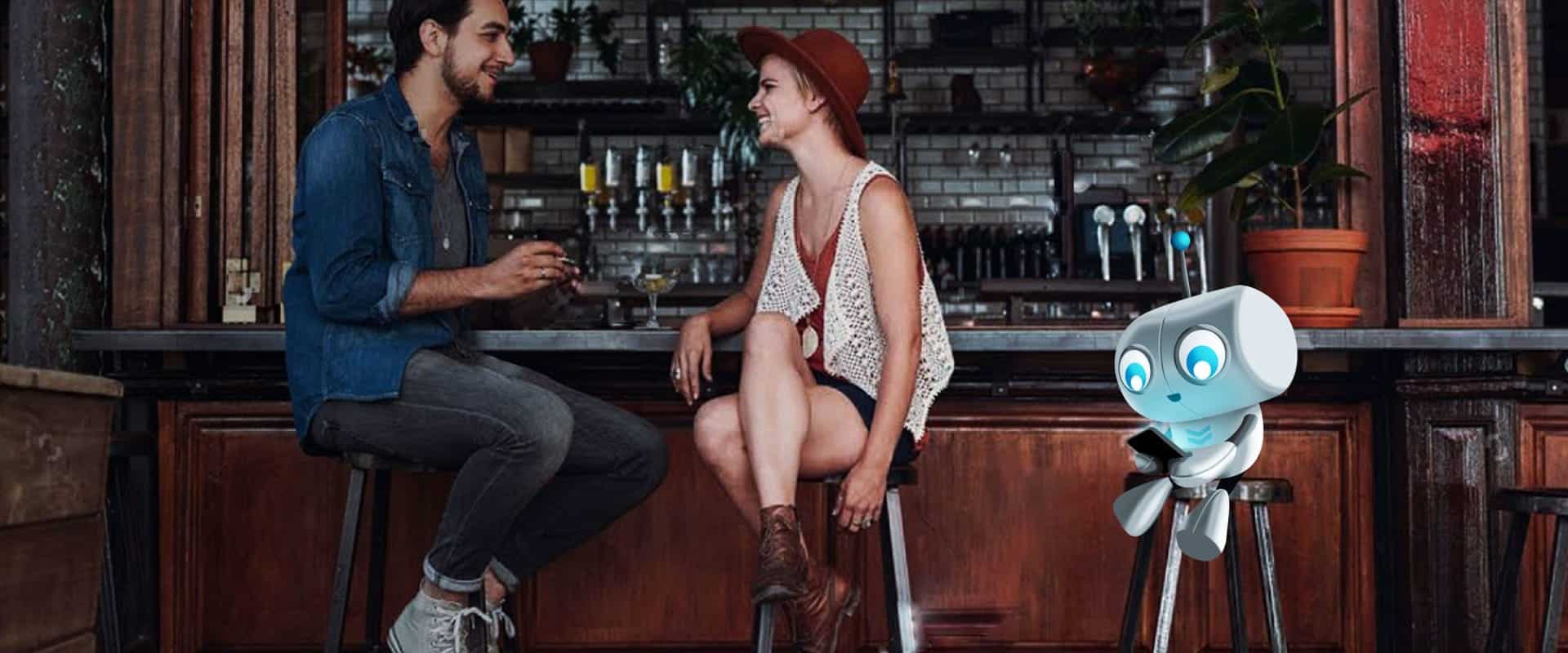 What This Means For Marketers?
Many Tracking Functions are Still Available
The move toward a cookie-less world will impact the audience pool of who advertisers can choose to target. Although targeting functions will be less-granular in terms of affinity and in-market audiences, conversion tracking functions such as landing page link clicks, button clicks, or purchases will not be affected.
Other Ad Tech Providers Are Offering Solutions
Aside from the new APIs Google announced to be new workarounds, others in the ad tech industry are also working on alternatives in adapting to a cookie-less world. Some are creating solutions to offer advertisers for purchase and access. For example, The Trade Desk is spearheading "Unified ID 2.0", a solution that tracks anonymized user data of browsing habits based on user sign-ins. They have other big ad tech players signed up for it: LiveRamp, Nielsen, Criteo, and Xandr, to name a few.
Emphasis on Customer Relationships
The change will revolutionize the marketing industry. Our takeaway so far is that to supplement the loss of third-party user data; we should aspire to create even more meaningful and engaging brand experiences throughout the customer journey.
Experts recommend brands to have audience data collection processes in place, including collecting their own contact lists and audience insights. Your agency partner should already have a process established and will need to make improvements to adapt to any changes. For example, War Room is one of Nielsen's partners, which means we will have access to more user data that could benefit our clients down the road.
Google Privacy Sandbox:
Next Steps
Our team is anticipating this change and is staying up to date with the latest announcements.
This change will be mainly affecting the way advertisers like us collect user data and target audiences. We are ready to pivot.
If there are any action items required on the client's end, your Account Manager will reach out to you with instructions.
We will continuously update this blog as more information about the Privacy Sandbox is released officially by Google. So stay tuned!
If you're looking for ideas or content to inform your programmatic ad strategy, or to justify moving to a new Demand Side Platform (DSP) for improved results, this post is a solid resource.The benefits of programmatic media buying for your brand.More specifically,...